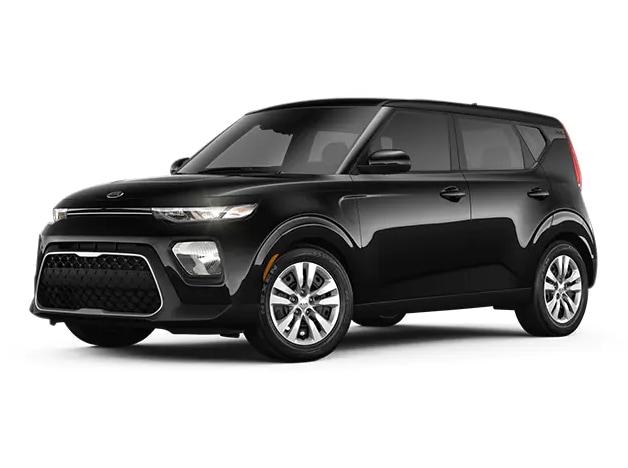 The Kia automotive brand has been around for more than 75 years, and it gained a reputation for delivering high-quality vehicles without compromising on quality. In fact, a good number of their models are below the $25,000 price range, and you don't have to give up on impressive features. The best part is that their automotive range is diverse and whether you're looking for a hybrid, sedan, SUV, or even a crossover, you'll always find a vehicle that suits your needs.
In this article, we'll highlight the top 4 affordable Kia models in the market.

2021 Kia Forte
The 2021 Kia Forte model has been experiencing a steady increase in sales, and it's not hard to see why. This 4-door sedan went through a full redesign a while back, and it came back looking sleek and stylish. It's the best option if you're looking for a beautiful sedan that's practical, has a compact size, and will not hurt your bank account.
This model comes with a 6-speed manual transmission and an automatic gearbox that's slightly pricey. Its other features include exterior parking camera rear, fully automatic headlights, wireless phone connectivity, steering wheel mounted audio controls, lane departure, and a security system. You can get the 2021 Kia Forte model for less than $22,500.
2021 Kia Soul
If you're looking for a Kia model that can safely and affordably help you with your morning commute, then the Kia Soul should be one of your top picks. This model is a mini crossover, and it's available in 10 colors, 2 of which come in 2 tones. It also has driver-assist features and has blind-spot monitoring and rear cross-traffic alert to reduce your risk of getting into collisions.
The Kia Soul also has a lane-keeping assist and automatic braking to help with accident protection. It's like the ultimate safe automobile! The best part is that his model is also stylish with an interior that lights up to the beat of your music. You can easily get the Kia Soul for less than $21,000, with a variety of colors to choose from, including clear white, shadow black, bright silver, etc.
Kia Sportage
Sometimes we all need that sleek sports car, and it doesn't get better than the Kia Sportage. This model is available in 7 interior options, including black leather, gray and black woven cloth, Gray leatherette, etc. It also comes in 8 different colors, including sparkling silver, pacific blue, black cherry, hyper red, etc.
The Kia Sportage comes with an all-wheel-drive capability as well as a 240 horsepower turbocharged engine. It also has a Drive select mode that you can use to enhance its performance on off-road terrains. In addition to its power and aesthetic appeal, this model has a couple of driver-assist features, including Forward Collision-Avoidance with pedestrian detection, Blind Spot Collision Warning, and High Beam Assist that aid in collision avoidance. You can get some Kia Sportage models for less than $30,000.
Kia Sedona
The Kia Sedona is proof that minivans don't have to be basic and dorky. This model is not only handy but also sporty and safe. It can easily seat 8 passengers and comes packed with several driver-assist features that will make your riding experience both safe and entertaining.
The Kia Sedona LX is the ultimate convenience package as it comes with heated front seats, rear sunshades, a cooled glove compartment, and power sliding doors. Its other features include wireless phone connectivity, an exterior parking camera rear, split-folding rear seat, perimeter/approach lights, steering wheel-mounted audio controls, and remote keyless entry. This model also comes with several convenience features such as front beverage holders, driver and passenger vanity mirrors, and passenger door bin.
Choose Affordability and Reliability With ALM Kia South
Communing in large cities is often costly, but the above Kia models are here to make your drive more satisfying. Your fuel prices will also be manageable and the maintenance costs low. This is in addition to their affordable price tags.
Kia is undoubtedly one of the most popular brands when it comes to reliability, affordability, and exciting models. For instance, you can easily get an efficient hybrid for your commute, a sleek Sportage for your evening cruise, or an exciting Sedona for your family's needs.
Are you looking for the best budget-friendly Kia model? Let our team at the ALM Kia South help you! Contact us today for all your Kia needs, or check out our inventory of budget-friendly Kias.