When you're young and single, it's easy to prioritize style and speed in your choice of cars. Once you have a family, your needs change to favor comfort, size, and safety. The good news is that you don't have to compromise. Kia offers a number of excellent vehicles for families which prioritize all of the above. No matter how many members your family has, there's an ideal car for you.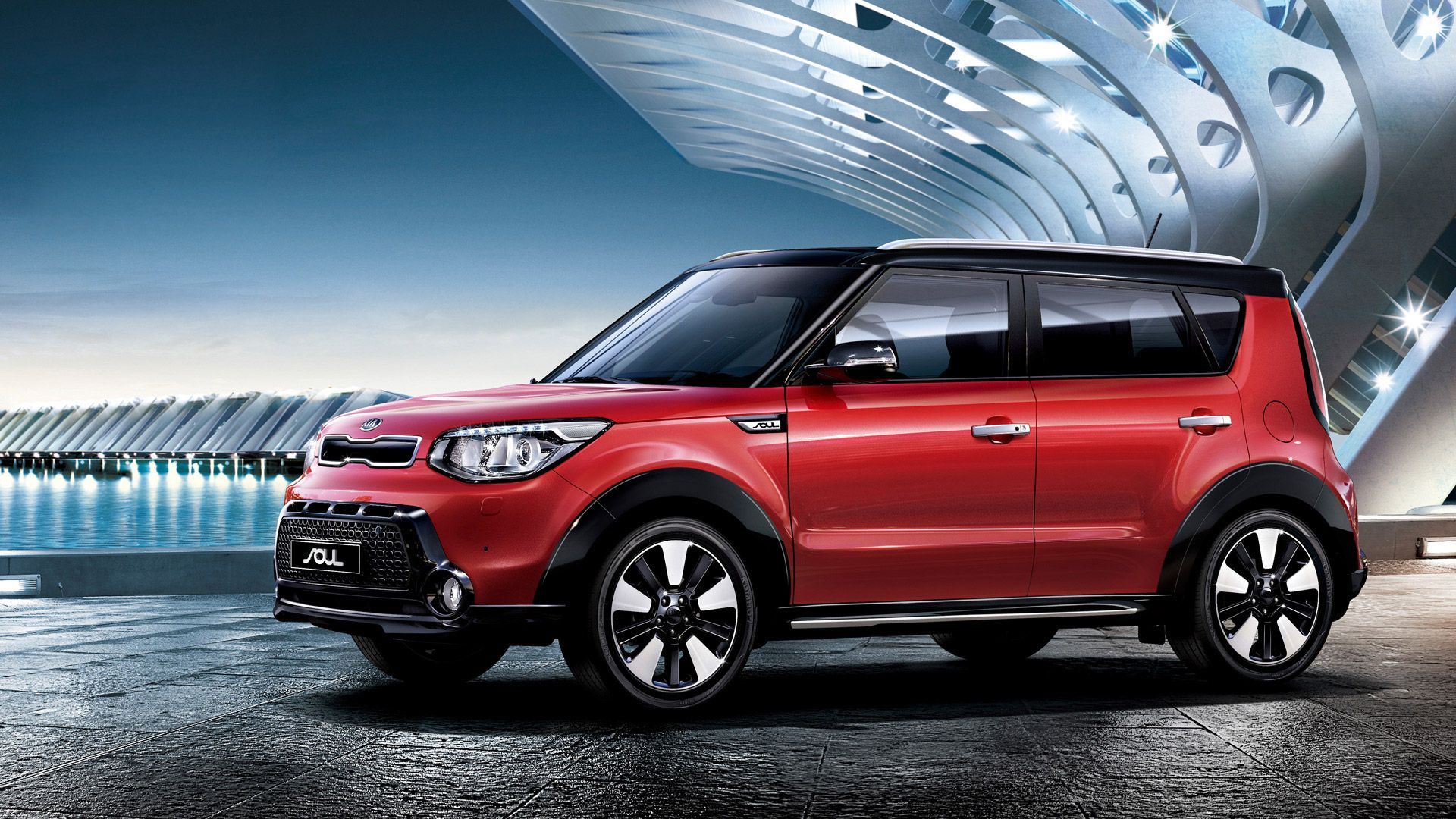 The Kia Soul is the perfect middle ground between spacious comfort and practicality. This compact SUV features a unique boxy shape, a spacious interior, and a competitive price tag. You and your family have two engine options to choose from, the base 147-hp four-cylinder and the upgraded 201-hp four-cylinder turbo engine. While speedsters may favor the latter, the base model has plenty of get-up-and-go for a vehicle of its class.
Featuring a high of 35 mpg on the highway, the Soul's fuel efficiency makes it an ideal choice for family road trips. The quirky interior features ambient lighting, ample legroom, textured inserts, and classy details that will keep everyone happy and comfortable for hours. Even so, we recommend the Soul primarily to smaller families. Starting at $18,765, it's also extremely affordable.
The Kia Sportage is the ideal mid-point between large, practical family vehicle and powerful, sleek, high-performance fun. As a compact crossover, it isn't the largest vehicle on this list, but the clever interior arrangement allows for a surprising amount of storage space and comfort. Even so, we recommend it primarily to smaller families.
Where the Kia Sportage really shines is in its performance. The turbocharged edition accelerates quickly enough to get your blood pumping, but even the base powertrain is enough for most needs. The handling is precise, making it ideal for rugged terrain. It's an ideal vehicle for adventurous nature trips with the kids, with enough power to climb a mountain and enough storage to hold your camping gear.
The Sorento is all about options, and it's a great investment for families who are currently small but might be making a few new additions soon. In its basic form, it's a three-row mid-side SUV that can accommodate up to seven passengers. However, you can easily remove the second row for extra cargo space or replace it with more comfortable captain's chairs. There are a whopping twelve different trims to choose from, including multiple options for hybrid models. The newest Sorento received multiple safety accolades, including a 5-star rating from the NHTSA and a Top Safety Pick from the IIHS.
The Sorento has it all. The fuel efficiency is impressive, especially on the highway models. It suits families of any size. It's safe. It's comfortable. You can't go wrong with the Sorento, regardless of how you customize it over time.
Once upon a time, sedans were the default family car. Eventually, vans and SUVs usurped the throne. However, the K5 is keeping the old ways alive. Kia's replacement for the Optima blends comfort and space in a pleasing way. Between the wood trims on the doors, heated and ventilated seats, a panoramic sunroof, and other premium features, it's certainly a luxury vehicle.
Because it's one of the smaller options, the K5 also allows for a higher level of sportiness. The GT trim's 290-hp engine has a ton of power. Those unconcerned with speediness have less expensive options too. It also has a pretty impressive fuel economy compared to other family vehicles. We'd still recommend it more for smaller families.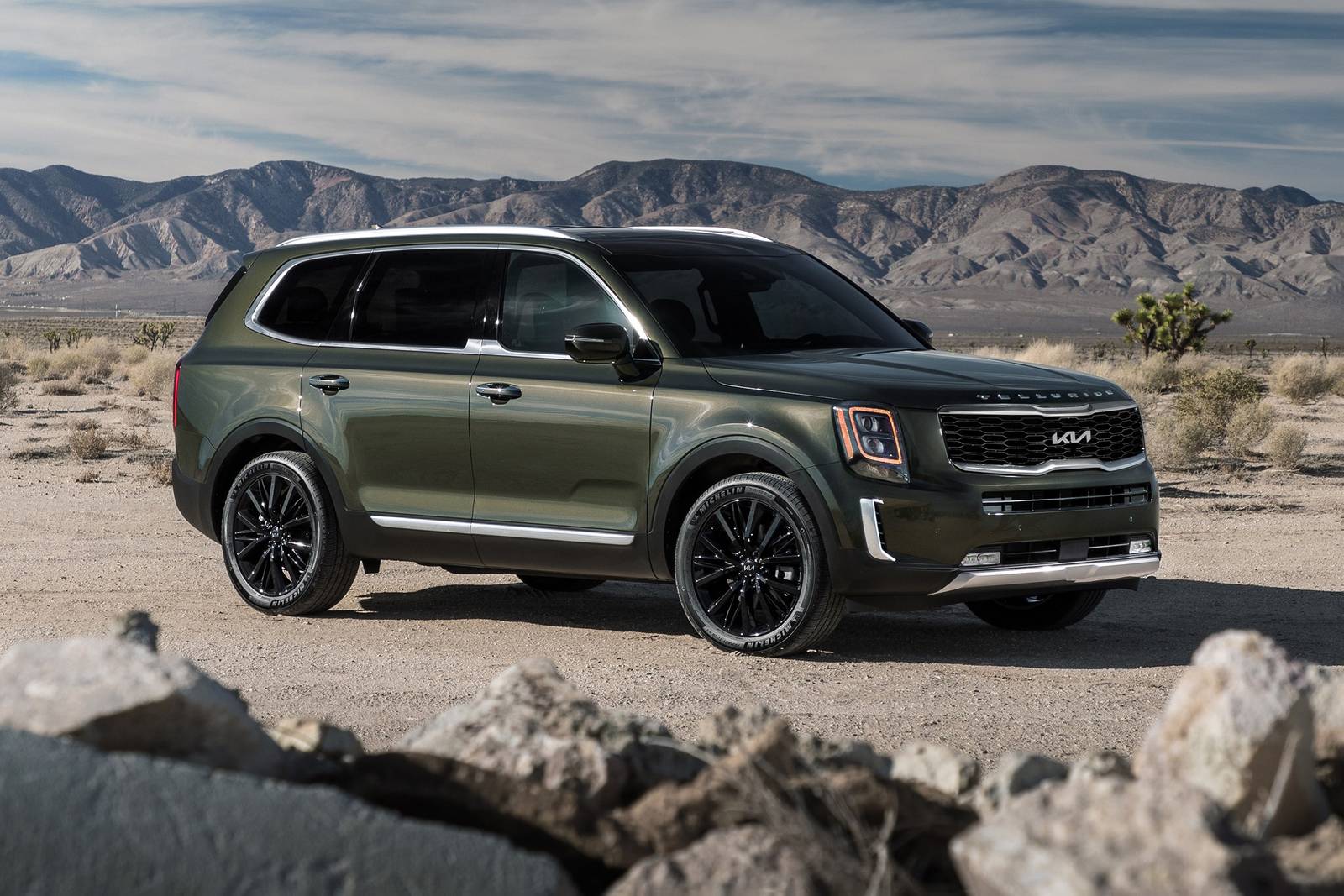 If you have a large family, the Telluride is the way to go. Featuring three rows that can comfortably seat eight people and their cargo, the Kia Telluride's main goal is to haul families in style with nothing left to be desired. It can even haul up to 5,000 pounds behind it, so families with boats or trailers need not worry. It still technically counts as an SUV, but the Telluride rivals most minivans in its interior capabilities.
Despite having the amenities of a minivan, the Kia Telluride has the rugged style of an SUV. At a glance, you might mistake it for a Land Rover. The look of rugged luxury is matched by an equally impressive interior. Heated and ventilated rear seats, nappa leather upholstery, seat memory functions, and more will make you feel like a million bucks when you drive your family around.