How to Find the Best Cars for Teens & Students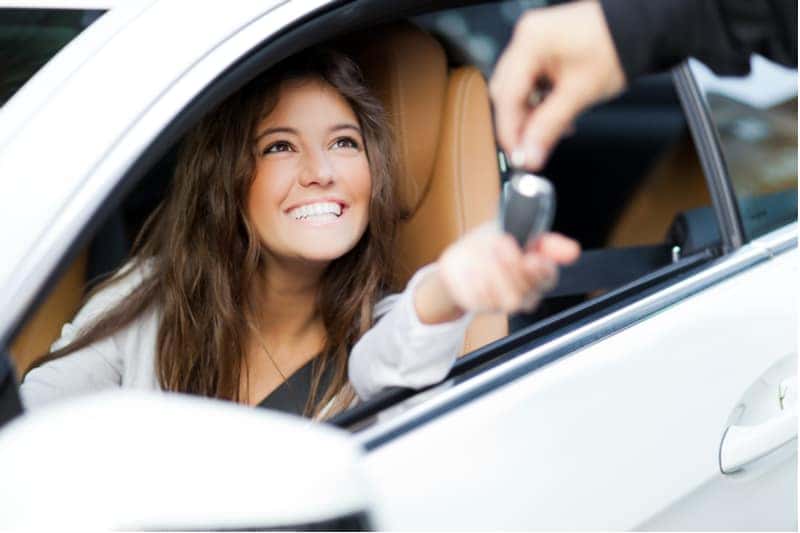 When it's time to buy a car for your teenage child, there are probably a few things on your mind.
You want to find something your teen will love, but safety and reliability are also top of mind.
In this post, we're going to explore how to find the best car for students and teen drivers.
How to choose the best cars for teens
Before you even set out on the journey to the car dealership, you should have an idea of what type of car you want. There are pros and cons to each type, and your choice will largely depend on your teenager's situation.
Let's explore.
Economy sedans or hatchbacks
This is often the best choice for teens and students. At this time in your child's life, he or she isn't likely to have a large disposable income, so your child will appreciate saving money on gas.
Economy sedans are also compact in size, so they'll fit great in the tight spots you'll find on many college campuses.
And, finally, the economy sedan or hatchback is typically the most affordable option.
The Kia Rio is a great example of an economy sedan that's perfect for most teenagers and college students. And with a combined 32mpg, this sedan will be easier on the gas budget. Starting at an MSRP of $17,415, this one is a no-brainer.
And for those who want extra trunk space, maybe to store sporting equipment, you may want to consider the Rio 5-Door S. This compact hatchback is fun to drive and offers the same great features of the Rio sedan.

Crossovers
If your teen needs a bit more space, there are some great options in the crossover category. A crossover is a great choice if your student is very active in sports or has an entourage of friends that he or she can't be without. You'll pay a little more for the extra space, and fuel efficiency will be slightly diminished, but the enhanced functionality may be worthwhile. And to be honest, there are some very affordable and fuel-efficient options.
One such option is the Kia Soul, which was designed with the young driver in mind. Most models offer a combined 30mpg, which is extremely fuel efficient for a 5-seater crossover. And starting at $17,490 MSRP, the Soul is also very affordable.
Hybrids
If you have the budget, a hybrid will deliver the best features of the economy sedan or crossover with even better fuel efficiency. Another bonus to buying a hybrid (for parents) is that they typically don't reach the speeds as standard vehicles. These cars can be surprisingly zippy, but you won't have to worry as much about your teenager trying to max out at dangerous speeds.
The hybrid sedan we recommend to parents of teenagers is the Niro. With a whopping combined 50mpg, your student won't have any excuse to miss class. You can rest assured that there's gas in the tank. And starting at $23,490 MSRP, it's still an affordable option. If you're looking for the best car for students in 2020, you might be excited to learn that you'll be able to get a hybrid version of the Soul crossover.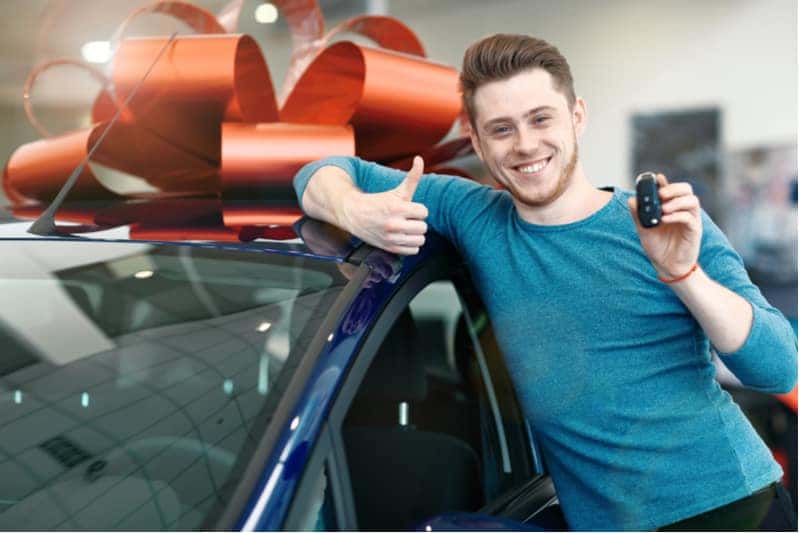 Pros and cons of new and used cars
Now, you're probably wondering whether you should buy that Rio, Soul, or Niro model new or used. Although many teenagers do start out with used cars, there are pros and cons of each type.
Pros and cons of new cars
With a new car, your student driver will be the first owner. And that delivers much-needed peace of mind for parents of new drivers. But when you consider depreciation, is it always the best choice?
Here are a few pros and cons of buying a new car.
New car pros
One owner/peace of mind
Reliability
Lower cost to maintain
Lower interest rates on financing
Under manufacturer's warranty
More trim and color choices
New car cons
High depreciation rates in the first few years
Greater overall cost
Typically more expensive to insure
Poor return on investment

Pros and cons of used cars
Used cars come at an appealing price, but there are some obvious and important downsides to consider. For example, used cars are more likely to experience mechanical uses than new ones.
Here are a few pros and cons of buying a used car.
Used car pros
Affordable price
Slower depreciation
You may not need financing
Used car cons
Don't have advanced safety features
Fewer choices on color and style
More expensive and/or more frequent repairs
Typically less expensive to insure
Fear of getting a lemon
How to decide on a new vs. used car
When you're deciding on a new versus used car, remember that used cars aren't necessarily old cars. As long as you choose a vehicle that's two years old or younger, it's likely to be in excellent working order. And if you consider a certified pre-owned car, it may also come with a warranty.
On the other hand, if it's important to know your vehicle has the latest technology and safety features, a new car is going to be your best bet.
So, regardless of whether you buy new or used, the best cars for teen drivers are the ones that balance your strongest needs and budget. And you can easily find a vehicle that both you and your teenage driver will love.

Conclusion
When it comes down to finding the best cars for teen drivers, you're going to want to find a balance between budget, safety, and style, which brings so many people to the Kia brand. We have many models that balance affordability and safely packaged in a youthful style that your teen will love.
If you're considering a new or used Kia for your teenage or student driver, take your child in for a test drive. While you're here, our professional staff can walk you through the options for your budget, including available safety features. Remember to check on vehicle specials your local dealership may be having!
Give us a call and schedule your test drive. You'll be glad you did!