How To Keep Your Monthly Car Payments in Check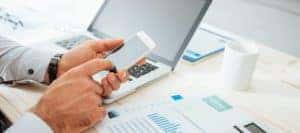 When you finance a new KIA, you take on a large financial obligation in the fact that there is a bit of stress involved. Most people aren't aware of the different methods of payment available to you as well as how to stay on track with your payments. We are going to help you identify the best ways to keep your monthly car payments in check.
Auto Pay. For this system, your monthly payments will be automatically withdrawn from your checking account each month and credited to the financing company. If you use this type of payment, then make sure you have funds in your account before the due date.
Online Payments. If you have a bank or finance company that allows for online payment options for your car lease or purchase, then sign up for this so that you can have the control of paying when it is suitable for you. Just make sure that you do not miss the due date, or you could be charged interest and very late payments can affect your credit.
Pay Using Mail. In some instances of a car loan payment, you can send in checks to the financing company, but please keep in mind that postage and processing take several days.
Pay by Calling. There are a few companies that allow for phone in payments using your credit or debit card. They normally have interactive systems that use an 800-number associated with your lease or purchase account. Keep in mind that using this way you may have to be responsible for charges using a card.
Pay at Facility. You can also take advantage of walking into a bank or dealership and paying for your car in person. If the facility is close to you, then why not walk up the road or drive and pay in person.
We have identified a few easy ways to keep your monthly payments in check and avoid fees or late payments. Since your car is a very valuable item in your life, why not keep the payment up to date as you would keeping up with a service or putting gas in. ALM KIA offers a variety of easy financing options for your next vehicle lease or purchase, so why not call us today at (678) 827-8900 and let us help you.